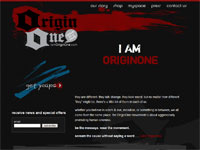 AB Strategic assisted our client with the transfer of hosting and continued development of OriginOne. Upon successful transfer we found the platform powering the e-commerce solution insufficient for future development. As a result, we examined several replacement e-commerce solutions that would enable a balance of power and usability.
Our team came across a new plugin, Shopp, that seamlessly integrated with WordPress. In addition, the Shopp e-commerce plugin supports Authorize.net gateway, promotional features (coupons), and templates for our developers. The ability to utilize 'template tags' to customize our clients website instead of hacking core files was the most important aspect of the plugin. We've used a similar plugin, wp e-commerce, in the past and found it very hard to customize due to lack of support for built-in template tags.
Overall, the Shopp e-commerce WordPress plugin was a perfect fit to power the e-commerce shop of OriginOne and we highly recommend it. Give it a try and let us know if you need help.
Client Information:
The OriginOne movement is about aggressively promoting human oneness through beautifully crafted clothing with bold messaging. Our goal is to create a community of people who "get it" and want to share the movement with others. To further support the cause, we cheerfully donate a double-digit percentage of all profits to organizations and charities that support oneness. Support Couture for a Cause by visiting iamOriginOne.com